Benchmark Mortgage Rate Nearing an All-Time Low
Submitted by catalina on June 30, 2016 - 12:54pm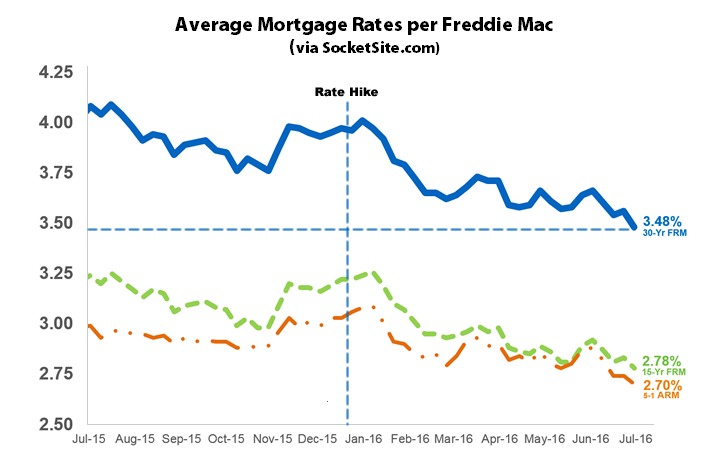 With the unexpected result of the Brexit vote roiling the financial markets, resulting in a flight to quality and driving the yield on the 10-year Treasury down, the average rate for a benchmark 30-year mortgage has dropped to 3.48 percent, the lowest rate in over three years and within 17 basis points of the all-time low rate of 3.31 percent recorded in November 2012.
The current average rate is 60 basis points below the 4.08 percent average rate recorded at the same time last year and 49 basis points below the 3.97 percent rate in place prior to the Fed's first rate hike in December.
And based on signs of continued economic weakness on this side of the pond, the probability of the Fed instituting a second rate hike by the end of the year has dropped to 16 percent, down from 43 percent two weeks ago and 81 percent last month.