Plans for Redeveloping Balboa Reservoir Site Revealed
Submitted by Leisa Boswell on June 13, 2017 - 11:01am
Source: Socketsite
June 13, 2017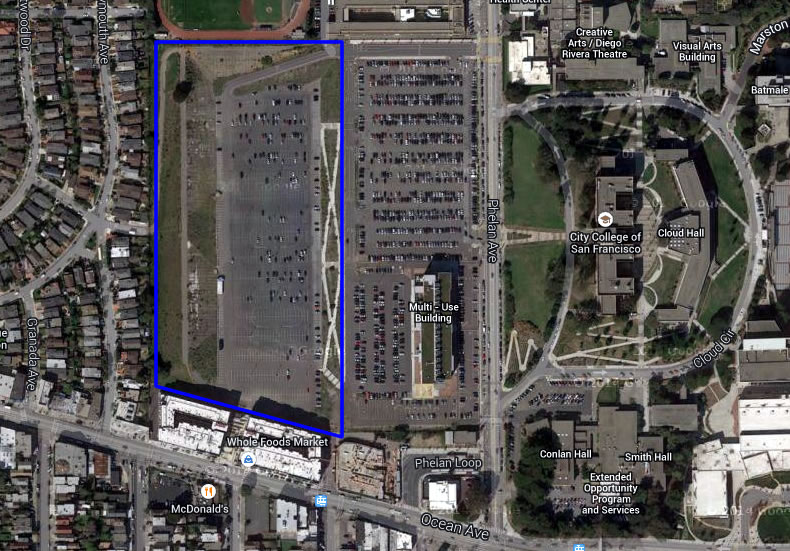 The final three plans for redeveloping the western 17 acres of the Balboa Reservoir site, which is currently a 1,000-space parking lot under the jurisdiction of the San Francisco Public Utilities Commission, have been revealed and could yield over 1,200 units of housing; parking for up to 1,260 cars; and up to 5.8 acres of open space.
As proposed by the Emerald Fund and Mercy Housing, up to 1,245 residential units would rise across the site, 50 percent of which would be offered at below market rates, with parking for 660 cars (half of which would either be shared or dedicated to CCSF) and 5.0 acres of open space, including a 2.0 acre Balboa Green.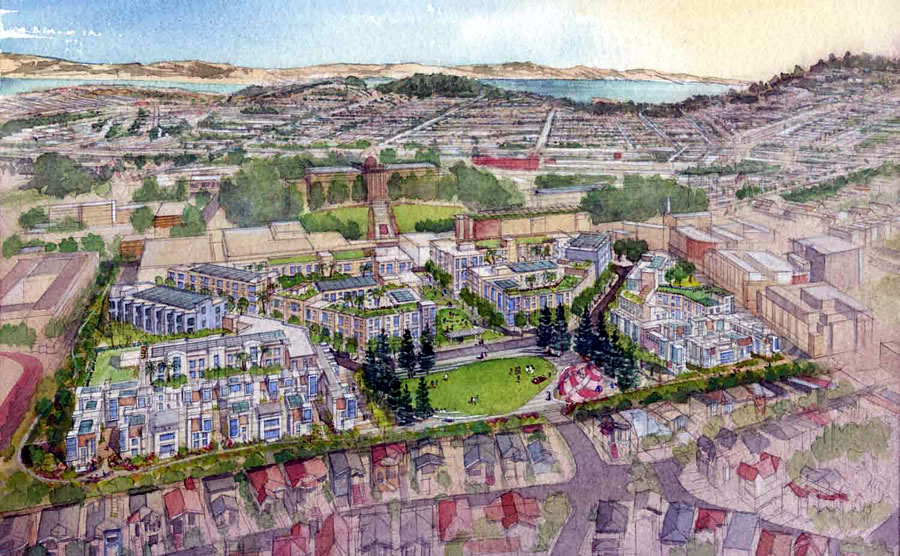 The proposal championed by AvalonBay Communities and BRIDGE Housing would yield up 1,100 units of housing, 50 percent of which would be offered at below market rates, with up to 1,260 parking space (including 500 spaces in a shared public garage) and 4.2 acres of open space (including a 2.2 acre Reservoir Park).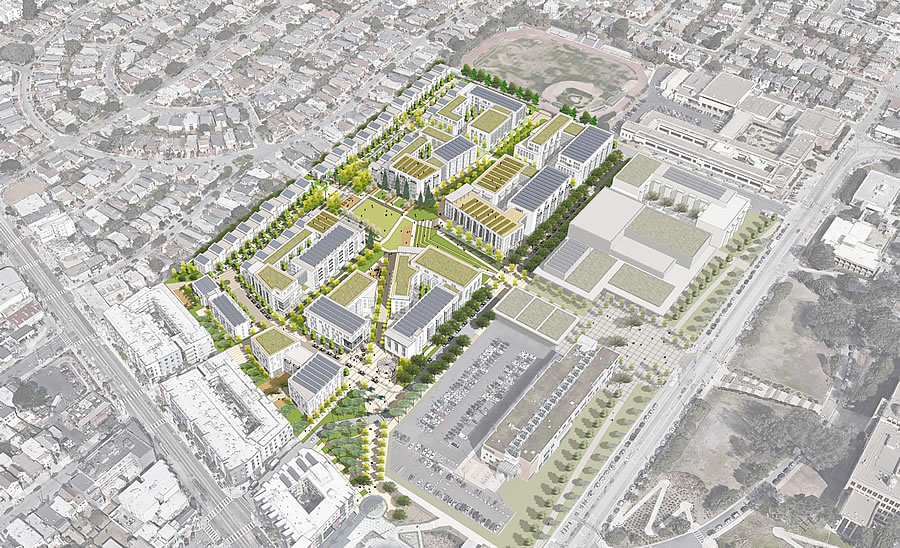 And the Related Companies proposal would yield 680 units of housing, of which 50.1 percent would be offered at below market rates in conjunction with the Tenderloin Neighborhood Development Corporation, with 370 parking spaces and 5.8 acres of open space, including the 2.6 acre Westwood Green along the western edge of the development.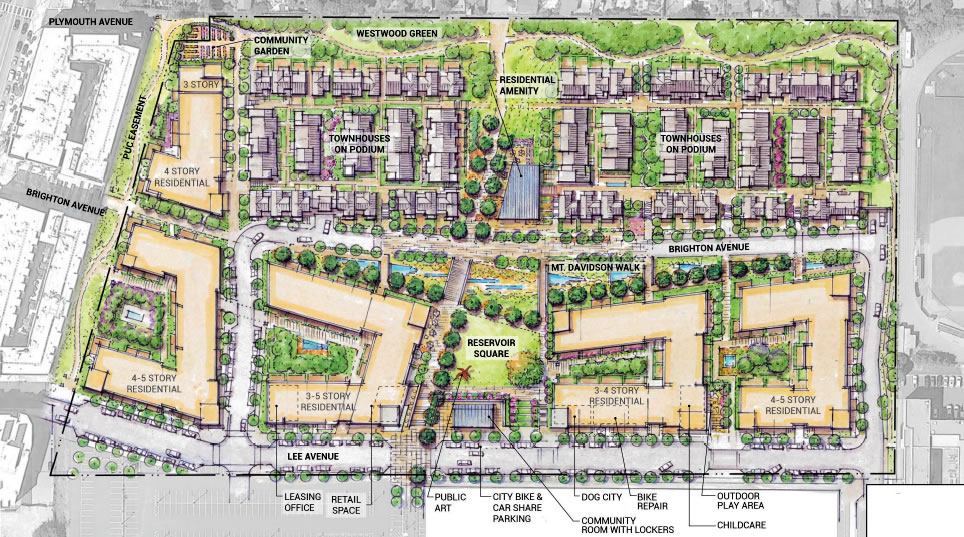 In terms of timing, while the date at which the winning proposal and team will be announced official remains "TBD," expect an announcement by the end of the year, with 9 months budgeted to hammer out a development deal and built-in extensions of up to 30 months to finalize negotiations and secure a binding term sheet.
Need more help? Meet one-on-one with a housing counselor to discuss your rental or purchasing goals and get application assistance. Interpretation services will be provided. Email info@homeownershipsf.org to schedule an appointment.
Necesita más ayuda? Hable con un consejero de vivienda para discutir sus metas de alquiler o compra y obtenga asistencia con su solicitud. Se proporcionarán servicios de interpretación. Escribanos al correo electrónico info@homeownershipsf.org para programar una cita.
Kailangan pa ng tulong? Kumonsulta sa housing counselor upang mapagusapan ang iyong mga hangarin sa pag-upa o sa pagbili at matulungan sa aplikasyon. Mayroong tutulong sa pagsasalin ng Ingles sa Tagalog. Mag-email sa info@homeownershipsf.org upang mag-schedule ng appointment.
找出如何符合可負擔城市租屋或購屋計劃的資格和申請方法!認識租客基本知識、申請方法、業主—租客關係及其他更多資訊!需要更多協助嗎?您可與房屋顧問面對面商討您的租屋或購屋目標並尋求申請協助。將會提供口譯服務。請發電郵至 info@homeownershipsf.org.以便安排預約。
Нужна помощь? Лично встретьтесь с консультантом по недвижимости, чтобы обсудить цели в сфере аренды и получить помощь при подаче заявки. Предоставляются услуги переводчика. Напишите письмо по адресу info@homeownershipsf.org, чтобы назначить встречу.
Pe manaomia atili le fesoasoani? Feiloa'i na o oulua ma le faufautua mo fale ina ia talanoa i ou sini mo le mautotgi ma maua le fesoasoani mo faatumuina o pepa. O le a saunia tautua mo faamatalaupu. Imeli i le info@homeownershipsf.org e faatulaga ai se tuugatala mo le feiloaiga.